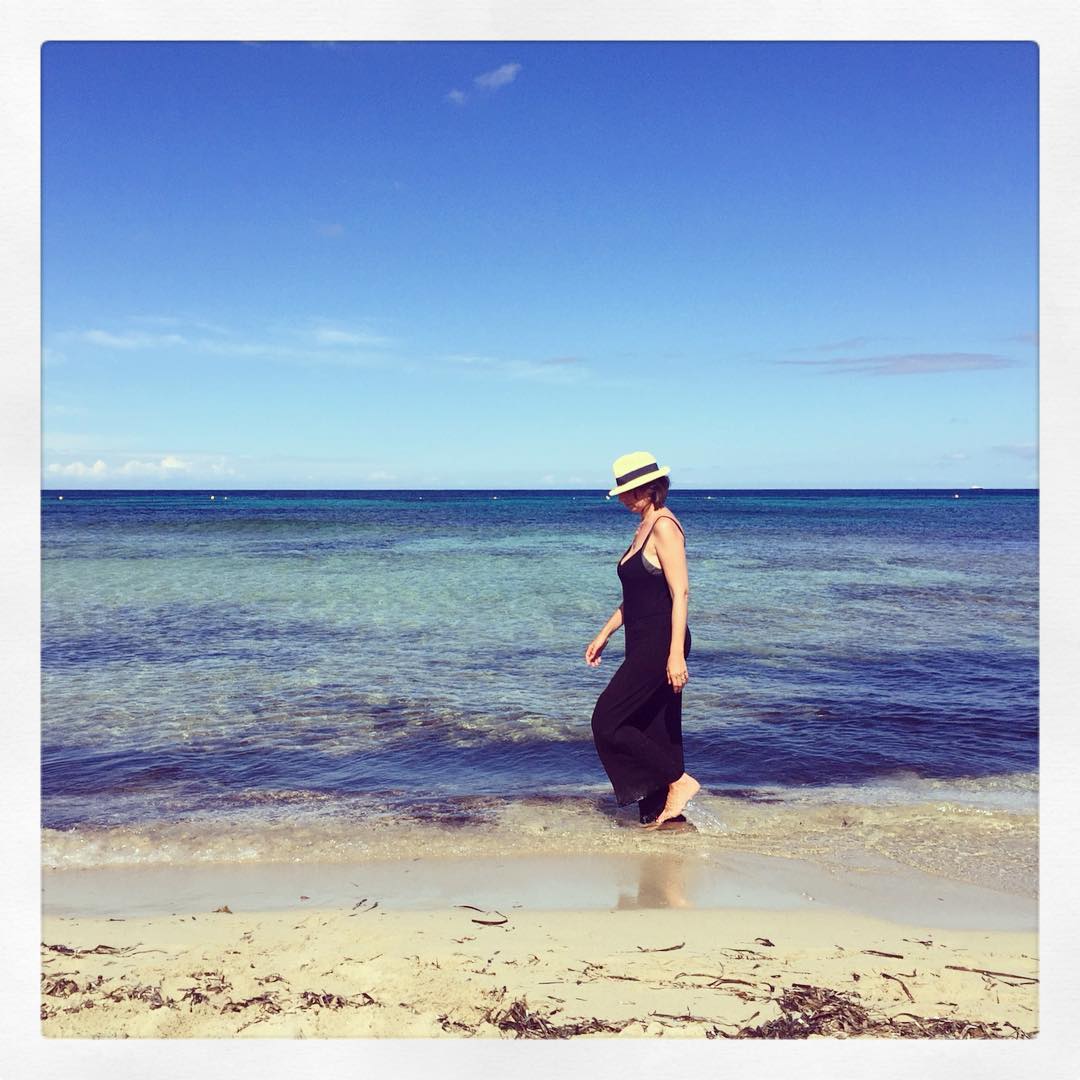 walking barefoot
Being in Ibiza , my second home , allows me to fullfill that sensation of freedom and lightness , like listening to my own music …
In winter I live by the lake where I am from in Italy.
Water is my element … Through my work I interpret my surroundings or just imagine and align with fantasies …chasing dreams …
"Hippie it's a way of perceiving reality , simplify it , without being superficial " P.Cohelo
Victoria Deny Jewelry expresses a DISTINCTIVE BLEND of fashion trend with timeless fine jewelry.
VDJ is HANDcrafted in Milan's historical jewelry district, using traditional "lost wax" fine jewelry techniques with features in 24k gold vermeil, Sterling Silver and Rhodium plated silver, in a customized matte finishing.
Touches of color are introduced seasonally through the use of semiprecious stones and diamonds.
Valeria was born and raised in Italy.Water is her element.
Prolifically talented and visionary Valeria began her career as a fine jewelry designer for a boutique brand in Milan in the late 90s.
Valeria has spent 6 years living and working in New York City.
She has been the designer in residence for the likes of Ippolita and and Roxanne Assoulin ; she was commissioned to design the David Yurman luxury eyewear collection .
"With my Italian background, design studies and work experience, I was quickly sought after as an artisan to develop and expand these labels collections".
Valeria works exclusively with these time honored houses of craftsmen of Milan to create and produce her jewelry under her own label VICTORIA DENY …
Fulfilling her inner soul she now resides part of the year in the Balearic Islands.